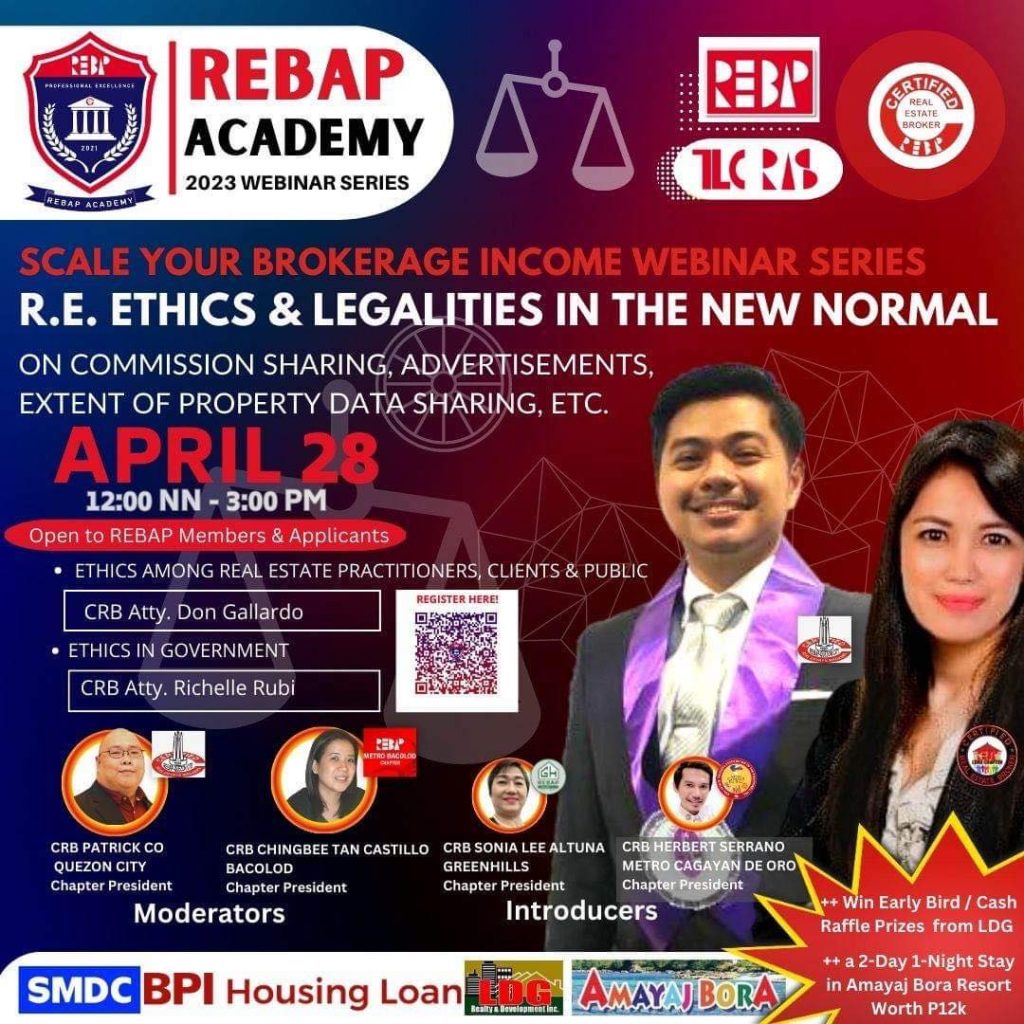 REBAP Academy presents: Real Estate Ethics & Legalities in the New Normal
The 2nd of a 5-Part SCALE YOUR BROKERAGE INCOME WEBINAR SERIES
Is it ethical to alter the pictures of your listings?
Do listing brokers always have to reveal the commission?
When can you announce your listing to your broker network?
Learn these and more in the upcoming:
With esteemed speakers CRB Atty. Don Gallardo of REBAP Quezon City and CRB Atty. Richelle Rubi of REBAP Cebu!
April 28, 2023, from 12 noon to 3 pm via Zoom
Attendees may win early bird prizes, cash raffles, and a two-day one-night stay in Amayaj Bora Resort!
Learn and get lucky! The zoom room will open as early as 11:30am!
Certificates and Major Prizes will be available only to registrants.
Register here: https://rb.gy/s9y45
This registration link is Exclusive to REBAP Members.
Be ethical, be relevant, and be a CRB through and through.
REBAP Major Annual Sponsors
#BPI Housing
Event Sponsors
Amayaj Bora
LDG Realty and Development Corporation