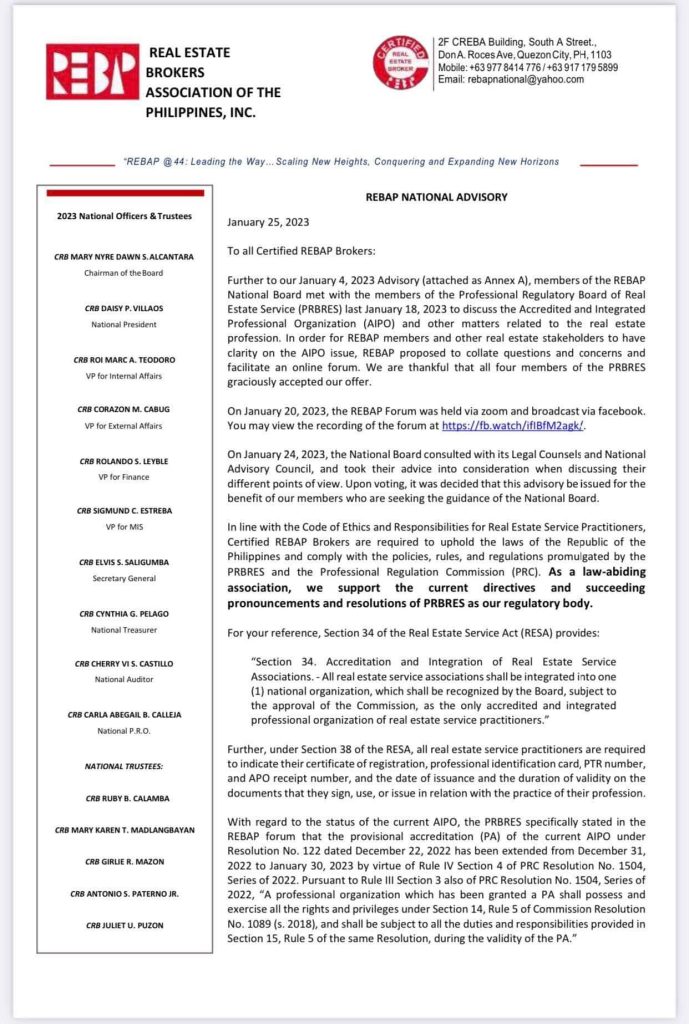 As a law-abiding association, we support the current directives and succeeding pronouncements and resolutions of PRBRES as our regulatory body.
As an AIPO is very important to our profession as licensed real estate brokers, we would like to encourage those who wish to join the AIPO in order for the AIPO membership requirement to be reached as soon as possible. We in the National Board assure you that we will advance the interests of Certified REBAP brokers whichever the AIPO may be, and whether there is an AIPO or not.
With regard to the submission of a Certificate of Membership in Good Standing from the AIPO, the PRBRES has specifically stated that as of now, it is not required for the renewal of professional licenses of real estate brokers.
#OneREBAP#OnwardsREBAP#RESACompliant#RealEstateServiceAct#RealEstatePhilippines