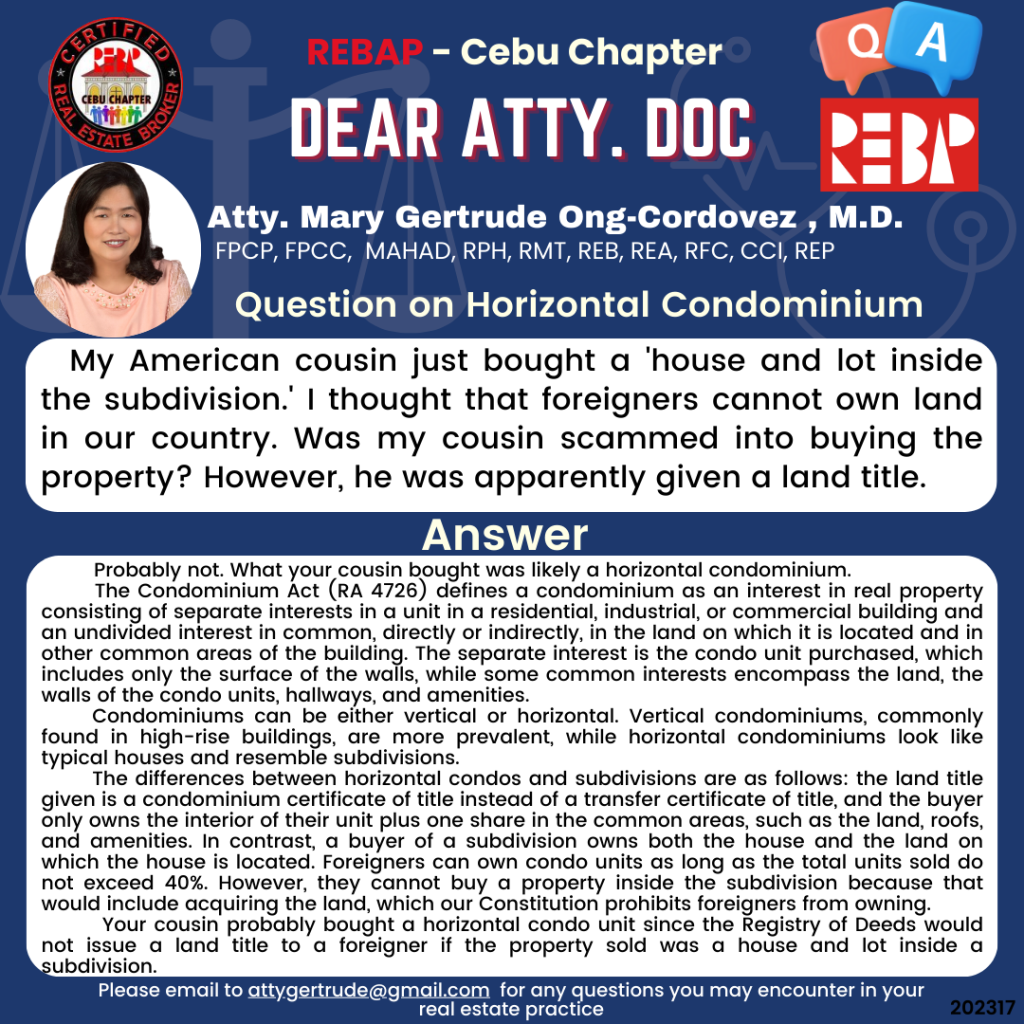 The Condominium Act in the Philippines (R.A. 4726) is a law that governs the ownership and management of condominium properties. It allows individuals to own private units in a building while sharing ownership of common areas and facilities with other unit owners.
The main purpose of the Condominium Act is to provide a legal framework for the establishment and regulation of condominium projects. It ensures that the rights and interests of unit owners and the condominium corporation are protected.
One of the reasons why foreigners can purchase condominium properties in the Philippines is because of a specific provision in the Condominium Act that allows foreign nationals to own condominium units as long as the foreign ownership in the building does not exceed 40%. This provision was introduced to promote foreign investment in the real estate market and boost the country's economy.
It's important to note that while foreigners can own condominium units, they are generally not allowed to own land in the Philippines. Condominiums are a popular choice for foreign buyers as they provide a way to invest in Philippine real estate without the complexities of land ownership restrictions. However, other types of properties like houses and lots typically have stricter ownership rules for foreigners.